Harding Homes has been building quality homes for over 10 years.  We are a customer homebuilder in Johnson County Kansas that can build your dream home in one of our neighborhoods or on your land.  Our high level of customer satisfaction means that we are a builder you can depend on.  We are a privately held, locally owned company that is focused on providing a custom home that will last for generations to come.
In addition to building custom homes, we also provide large and small scale remodeling expertise with Harding Contracting, Inc
If you are looking to build a new home, we would love to meet with you.  We are able to connect you with our design professionals and available homes for touring.  We strive to be fair and flexible with our home buyers.  We deal with honesty and respect from contract, construction, closing, and warranty service.  We would love the opportunity to build your next home.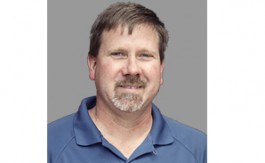 President
913.583.3733
913.205.9670
nate@hardinghomes.net
Nate has over 25 years of experience in the construction industry and is the founder of Harding Homes.